Michael Muñiz Jr.
Sales Specialist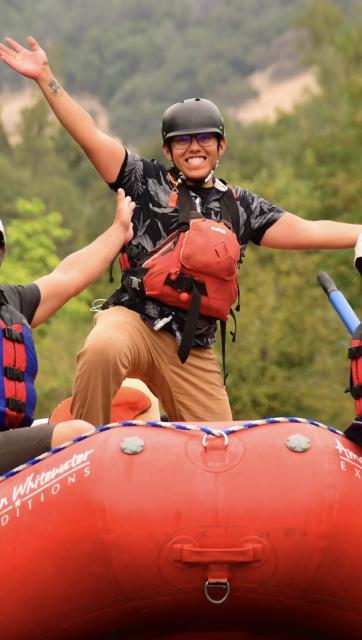 Education/Qualifications
Michael earned a Bachelor of Science Degree in Recreation Administration from California State University, Sacramento. He has over 8 years of sales experience in the private, nonprofit, and public sectors.
Why do you love the outdoors?
I love the outdoors because it empowers all! I love it because it challenges me physically and mentally in the most beautiful environments. I love coming home from a backpacking trip and feeling like I can go out and conquer the world. Also, I love that the outdoors allows people to form connections with fellow adventurers who come from all sorts of different backgrounds and cultures. There are no social constructs influencing someone to be one way or another.
Three Favorite Hobbies
Rafting, backpacking, and riding my bike!