Michael Muñiz Jr.
Front Desk Assistant / Outdoor Trip Leader/ Challenge Center Apprentice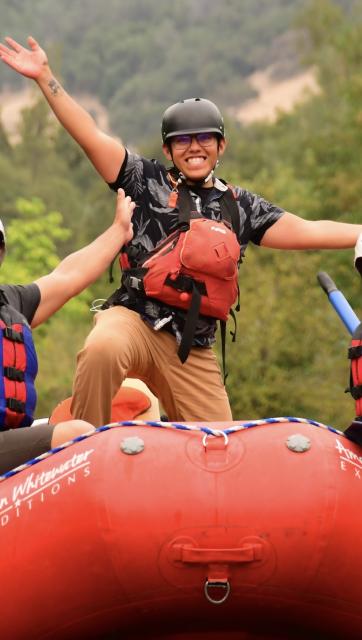 Education/Qualifications
Bachelor of Science degree in Recreation Administration and hold a Wilderness First Responder certification.
Why do you love the outdoors?
I am passionate about outdoor recreation because it empowers everyone to mentally and physically challenge themselves. Plus, people can use the outdoors to form connections with fellow adventurers who come from different backgrounds and cultures; social constructs cease to exist out there.
Three Favorite Hobbies
Backpacking, swimming, and volunteering!