8 Outdoor Team Building Activities in Sacramento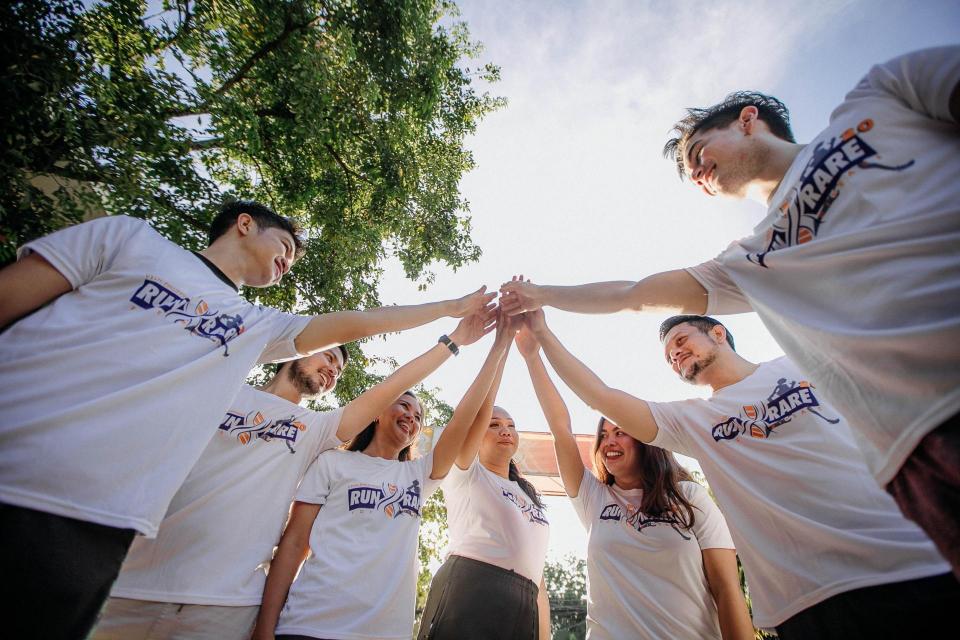 Outdoor Team Building in Sacramento
The City of Sacramento is a strategic location for many companies – small and large – not only because of its central Northern California location but also because it's the state's capital. Many companies are looking for fun ways to keep their teams engaged. Team building and team bonding activities are proven to help team morale and employee retention. According to this Forbes article, these activities help "build trust, mitigate conflict, encourage communication, and increase collaboration. Effective team building means more engaged employees, which is good for company culture and boosts the bottom line. It can also be adventurous and enjoyable if you do it with a little pizzazz."
Team Building vs Team Bonding, there's a difference!
Team Building refers to any effort towards making your team perform more effectively, with the PRODUCTIVITY of the team as the main focus.
Team Bonding primarily focuses on strengthening the RELATIONSHIPS within a team.
Here is a list of 8 outdoor Team Bonding ideas in Sacramento!
Ride Bikes
Take a Hike
Rock Climb
Paddle
Camping
Park Picnic
Whitewater Rafting
The Challenge Center Ropes Course
1. Ride bikes on the American River Parkway
The American River Parkway is a 32 mile long bike trail that starts at Discovery Park, crosses into the Folsom State Recreation area from the American River Parkway, and terminates at Beals Point. There are access points all along the trail and multiple bike rental vendors. Contact us about reserving a group rental or to schedule a guided ride with facilitated Team Building!
2. Take a Hike – Enjoy one of the many local hiking trails!
Sacramento is located near some amazing locations for hiking! Whether you want a coastal hike, rugged mountains, or rolling foothills, Sacramento is within 2 hours of amazing hiking trails. We recommend Auburn State Recreation Area for some of the best trails within a 30-45 minute drive.
3. Learn to rock climb
Rock Climbing is a fun group activity! Regardless of fitness or experience, climbing gyms provide a great indoor "outdoorsy" activity. We recommend Granite Arch. They are a great local gym with a casual family-friendly feel. They even have a reservable meeting space!
4. Paddle at the sac state aquatic center
Not much can beat a day on the water during a California summer. The Sacramento area has many options to get on the water – from pristine lake Tahoe to the American River. We recommend the Sac State Aquatic Center at Lake Natoma! They have great rental rates and can accommodate large groups.
5. Go Camping
A camping trip can offer a biological reset, but also provide the perfect time for groups to bond over a shared experience. Camp Pollock is a great group camp space in Sacramento and offers reservable meeting space. If you need help planning a group camping trip check out our Group Gear Rentals and Private Trips!
6. Park picnic
Grab your blanket and picnic basket and enjoy one of our many beautiful parks. Sacramento has many public parks that are the perfect outdoor setting for a group event.
7. Whitewater Rafting
The South Fork of the American River lies in Sacramento's backyard. This stint of river is the most commercially rafted river in California, and for good reason! It is beginner friendly, close to Sacramento, and provides thrilling class III rapids. Schedule a private rafting trip with us, we can even include facilitated Team Building while on the river!
8. the Challenge Center ropes course
If you are looking for facilitated Team Building, for more actionable results, consider booking a day at The Challenge Center! The Challenge Center has 20+ elements ranging from 1ft to 40ft off the ground designed to help us facilitate team building activities and encourage personal challenge. Our philosophy is challenge by choice and we strive to create a fun, safe, and rewarding environment at each and every program.
Whatever you decide, we truly believe time outside brings teams and groups together. Have fun out there! If you need help planning your event, reach out! We're happy to discuss what we have to offer and how Peak Adventures can help you step up your next retreat.