Embrace Adventure: 7 Epic Reasons to Join a Peak Adventures Trip!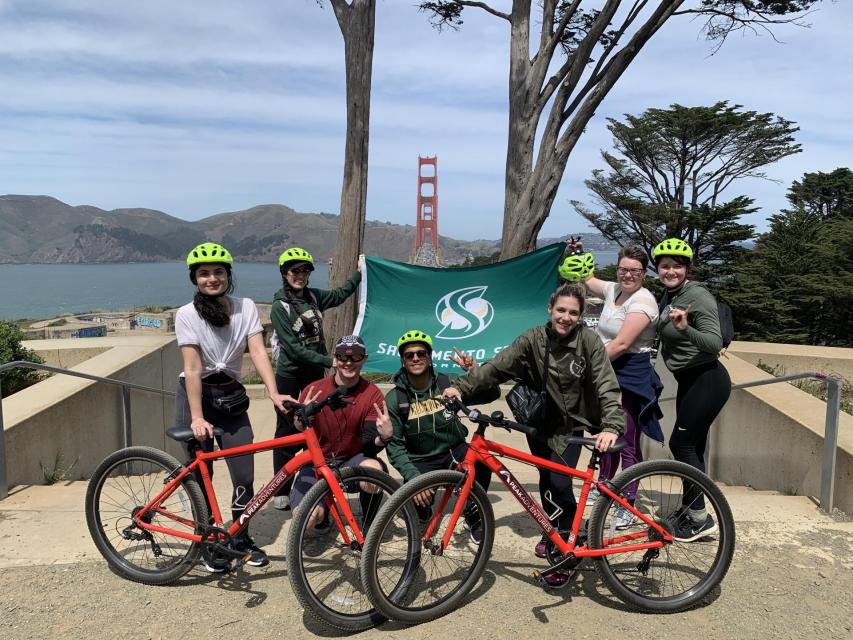 Hey there, Sac State adventurers! Get ready to unleash your inner explorer and dive into the wild wonders of nature right here in Sac State's backyard. From the American River Parkway to Yosemite National Park, If you're craving unforgettable experiences and epic memories, it's time to join a Peak Adventures trip. From heart-pumping adventures to personal growth, we've got seven mind-blowing reasons why you should jump in a "Peak Van" and hit the road with us!
Outdoor Adventure Awaits
Imagine trekking through breathtaking landscapes, paddling down winding rivers, and conquering nature's challenging playground. Peak Adventures trips offer a buffet of thrilling adventures for you to sink your teeth into. Whether you're a newbie or a seasoned adventurer, get ready to unleash your wild side and create memories that'll make your heart race. We'll provide the transportation, gear, permits, food, trip leads, and instruction, so you can focus on the trail ahead!
Skill Development and Personal Growth
Forget textbooks and classrooms; it's time to learn life's greatest lessons in the great outdoors. Strap on your backpack, grab those climbing shoes, and get ready to level up your outdoor skills. From wilderness navigation to conquering towering rocks, these trips will challenge you, build your resilience, and allow you to push yourself in a controlled environment with experienced and friendly trip leaders at your side.
Connect with Like-Minded Adventurers
Adventure's calling, and it's time to answer with a resounding "HECK YEAH!" Joining a Peak Adventures trip means surrounding yourself with kindred spirits who share your thirst for the outdoors. Swap stories, laugh around campfires, and forge friendships that'll withstand the test of time. Trust us, these are the folks who'll have your back, both on the trail and in the classroom.
Boost Your Well-being
Escape the hustle and bustle of campus life and let nature work its magic on your soul. The great outdoors is the ultimate remedy for stress, offering a playground for relaxation, rejuvenation, and total mind-body balance. Say goodbye to deadlines and hello to new friends, fresh air, sunshine, a natural workout, and the serenity that only Mother Nature can provide. Whatever you're up for, your well-being deserves an epic adventure or a casual bike ride.
Environmental Awareness and Sustainability
We've got a responsibility to protect the playground we love. Peak Adventures trips don't just take you on mind-blowing adventures; they also allow you to engage with nature to foster a deeper appreciation of our planet and diverse ecosystems. Learn about local ecosystems, and discover sustainable practices to preserve our natural wonders. Leave nothing but footprints, and become an advocate for our planet.
Dive into Culture and Education
Ready to broaden your horizons? Peak Adventures trips are about more than just adventure—they're a passport to cultural immersion and mind-expanding education. Immerse yourself in diverse ecosystems, learn about local history like on our Whitewater Rafting trips through the historic Gold Rush area, connect with other students from all backgrounds, and gain a deeper understanding of the world around you. Get ready to unleash your inner explorer and become a citizen of the planet.
Leadership and Teamwork
Calling all natural-born leaders and team players, we hire Sac State students to lead trips and work at our team-building facility, the Challenge Center! Leading Peak Adventures trips and programs offer the perfect stage for you to shine. Take the reins, collaborate with your fellow adventurers, and develop killer communication and decision-making skills. Leadership isn't just about the boardroom; it's about navigating rugged terrain, conquering challenges, and inspiring others to reach new heights.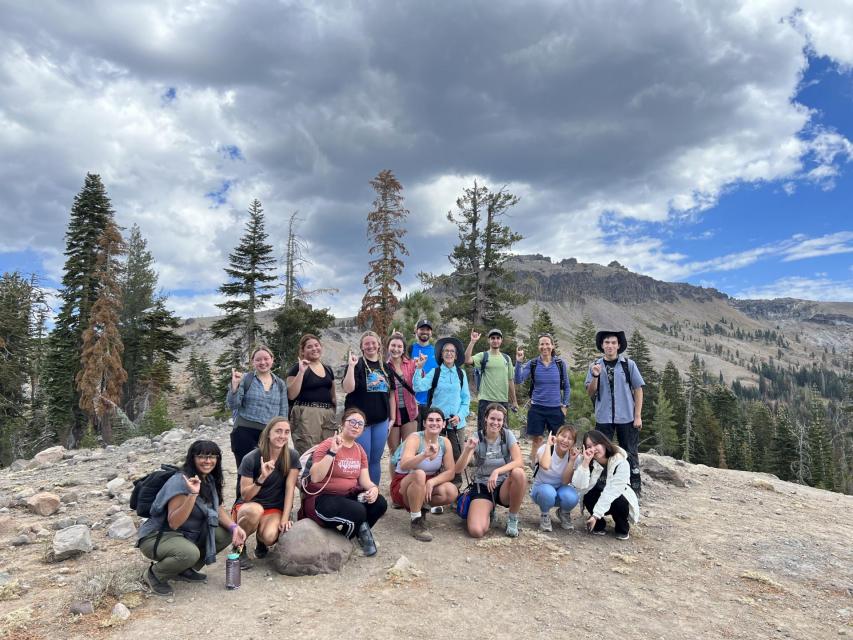 It's time to take the leap and embrace the wild side of life. Get in on the action and discover the unbeatable thrills, personal growth, and connections that await you with Peak Adventures trips. Ready to level up your adventure game? Register Now!