Five Reasons Why Every College Student Needs An ENO Hammock
When walking to class, have you seen people lounging in hammocks on campus and wished that was you? If so, this article is for you!
There has been a noticeable increase in the popularity of hammocks. According to businesswire.com, the Hammock Market is expected to earn an estimated USD 40.6 million by 2024. For good reason!
There are numerous benefits to owning a hammock. I have narrowed it down to five reasons why every college student needs to invest in an ENO hammock. Don't worry, I won't leave you hanging!
Easy To Set Up and Move Around
Setting up and relocating a hammock is a breeze. Whether you're placing it in a park or taking it on a camping trip, most hammocks come in a lightweight pouch that's convenient to carry everywhere!
Having a hammock is an excellent accessory for any occasion this season. The process of setting up a hammock is simpler than pitching a tent. Instead of searching for a flat piece of ground, you just need to find two trees or posts to hang it from. There's no need to lug around heavy tent poles!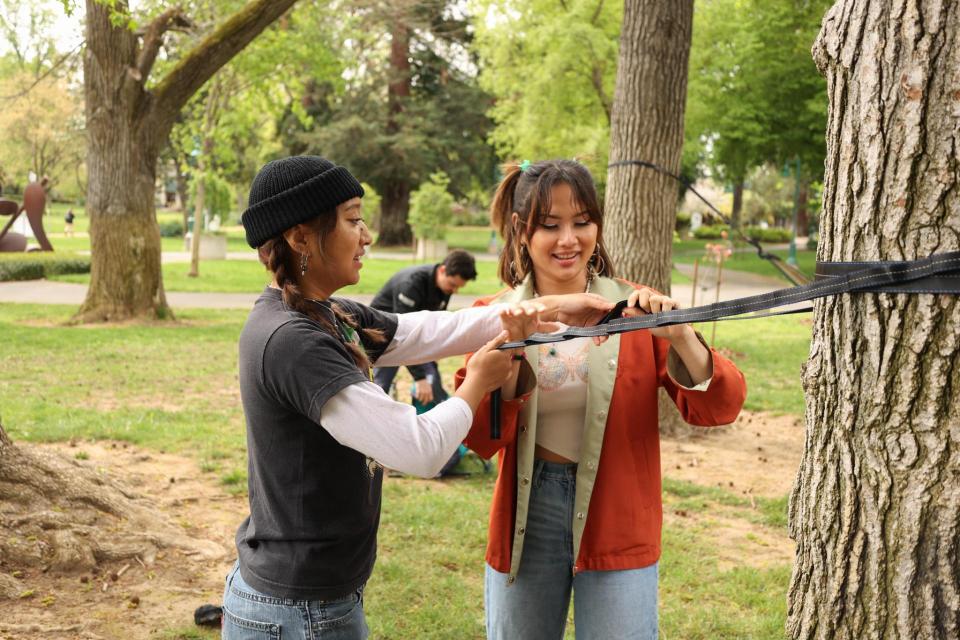 An Excellent Place To Sleep
Every college student loves to sleep. Unfortunately, sleep deprivation is a common issue among college students. Research from Harvard reveals that the average college student gets six hours or less of sleep per night. Taking a nap in a hammock provides an ideal place to rest.
According to Dutchwaregear.com, sleeping in a hammock aligns your spine, elevates your body, relieves pressure off your joints, and relaxes the muscles. Laying in a hammock can also engage your vestibular system, which helps maintain balance and control in the human body.
Sleeping in a hammock allows you to move through the four stages of sleep throughout the night. Whether you're taking a nap on campus or sleeping overnight on a camping trip, I highly recommend it. I guarantee you'll get the best sleep.
Relieves Stress
Owning a hammock can help relieve stress and calm the nerves. Many college students feel overwhelmed with schoolwork, relationships, family problems, financial insecurity, and more.
As a fellow college student, I recommend lounging in a hammock to alleviate stress. The calming swinging and rocking motion can be very soothing. This is an excellent opportunity to read a book, take a nap, work on homework immersed in nature, or listen to your favorite podcast.
They Are So COOL to Lounge In!
Everyone loves hammocks! It's fun to lounge in a hammock while socializing with your friends. The allure of lying inside a hammock is irresistible.
Relaxing in a hammock allows cool air to circulate around your body. This is particularly beneficial for those residing in warmer climates.
ENO currently offers over 20 hammocks with unique aesthetic designs. Before the summer heat arrives, invest in a hammock, so you can look cool and stay cool.
An Excellent Place To Study
For many college students, finding a quiet space on campus to study and complete work can be a struggle. Setting up a hammock on campus can solve this problem! It feels incredibly comfortable being rocked by the hammock while soaking up the warmth of the sun.
Most universities provide free Wifi and internet access to their students on campus. Lean back, pull out your laptop, and get some work done with a hammock! It feels so soothing being rocked while completing assignments for class inside an ENO hammock.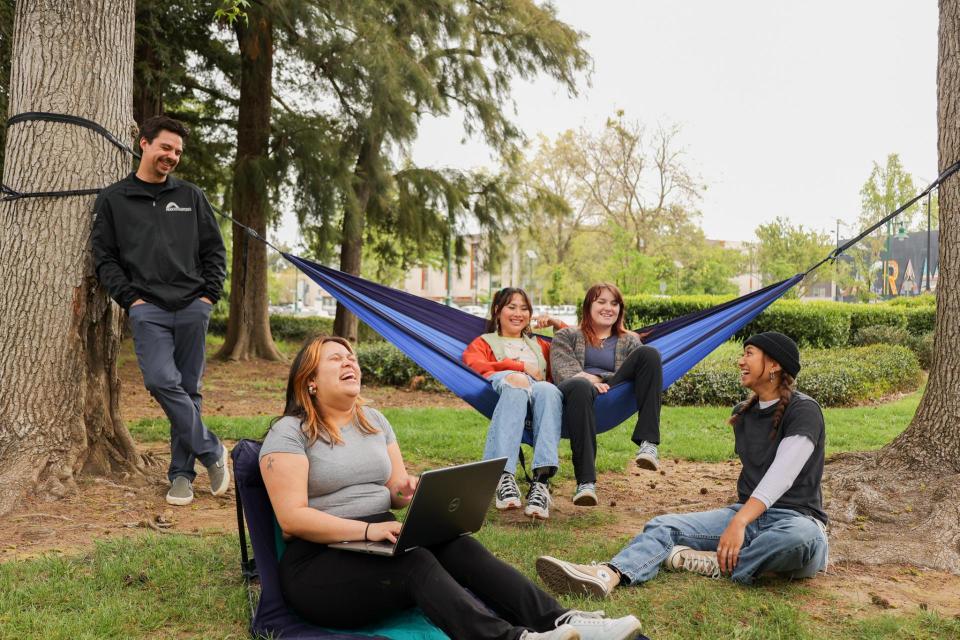 Are you considering buying a hammock? Eagle Nest Outfitters Hammocks (ENO) is a superb brand to consider! ENO is an outdoor company renowned for its award-winning hammock collection. Are you convinced? You can purchase hammocks online, or check out the Peak Adventures Bike Shop where Sac State students can snag 10% off!
This post was made possible with help from Eagles Nest Outfitters!
Author: Madelaine Church