Headed out for a ride? Make sure your bike is in proper working order with the ABC Quick Check! This quick pre-ride inspection is simple, easy to remember, and can keep you safe on the trail, road, or wherever your bike takes you.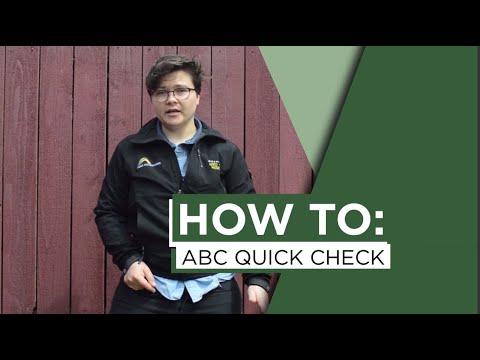 A is for AIR
Check the air in your tires
Squeeze each tire, if they feel squishy, you probably need some air
Inflate your tire to the proper PSI indicated on the side of the tire
B is for BRAKES
Check your brakes by visually inspecting your brake pads
Squeeze each brake lever, you should feel resistance and have about a thumb's width between the lever and handle when engaged
C is for CHAIN
Inspect your your chain
Look for any rust or debris
Rotate your pedals backwards and make sure everything runs smooth
Q is for QUICK RELEASES
Check the quick releases on each wheel and your seatpost
Make sure they are clamped and sightly secured
C is for CHECK
Give your bike a slow test ride
Make sure everything feels right and it shifts ok
Test your brakes one more time
GO RIDE!!