Your Ultimate Guide to the Best Bike Shop in Sacramento: Peak Adventures Bike Shop
A Hidden Gem On Sac State's Campus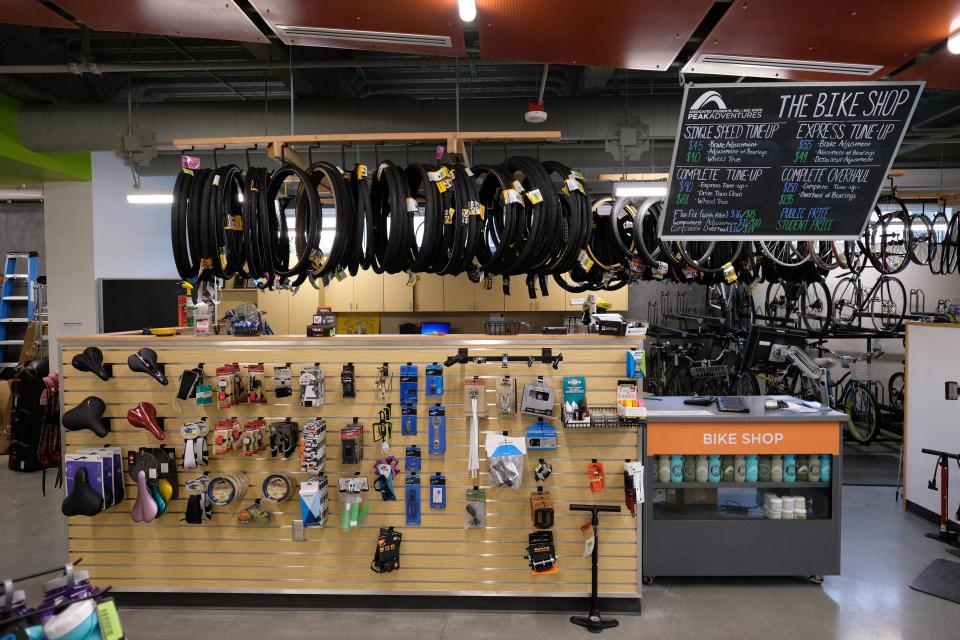 Are you a Sac State Alumni missing those good old days of breezy bike rides through our beautiful campus, or a Sacramento local on the hunt for the best bike shop in Sacramento? Look no further, your search for the perfect Sacramento Bike Shop ends at Peak Adventures Bike Shop, conveniently located just off the American River bike trail in the University Union at Sac State, and it's not just for Sac State Staff & Students!
Started from humble beginnings as a tool co-op in a shed in the 1970's, Peak Adventures has pedaled its way to the forefront of Sacramento's biking scene. Today, it's your friendly neighborhood bike shop in East Sac — so close it could be the 'Bike Shop Near Me' on your search engine — that champions a welcoming, non-elitist ethos. Offering affordable Retrospec bikes and top-tier Specialized bicycles, it's perfect for everyone from casual riders to hardcore cyclists.
Need more convincing? Just listen to Jason, a happy customer who couldn't praise the shop's affordability and efficiency enough, saying, "Love this place. I've been twice so far — fixing flat tires. Super affordable. I recommend for non-students especially. Don't worry about being a Sac State student, the employees at PA will help you and give you a fair price. They fixed my flat tire in less than 15 mins." Now that's what we call a ringing endorsement!
But Peak Adventures isn't just about sales. It's the go-to destination for Sacramento bike repair, with services ranging from quick flat fixes to tune-ups. They even offer complete overhauls to keep your bike running smooth as butter on a hot day. Remember, your bike, like you, prefers a regular check-up. We pride ourselves on keeping our pricing low, so you can focus on the ride stress-free. Current Sac State Students, Staff, and faculty even get a discount on our already low prices!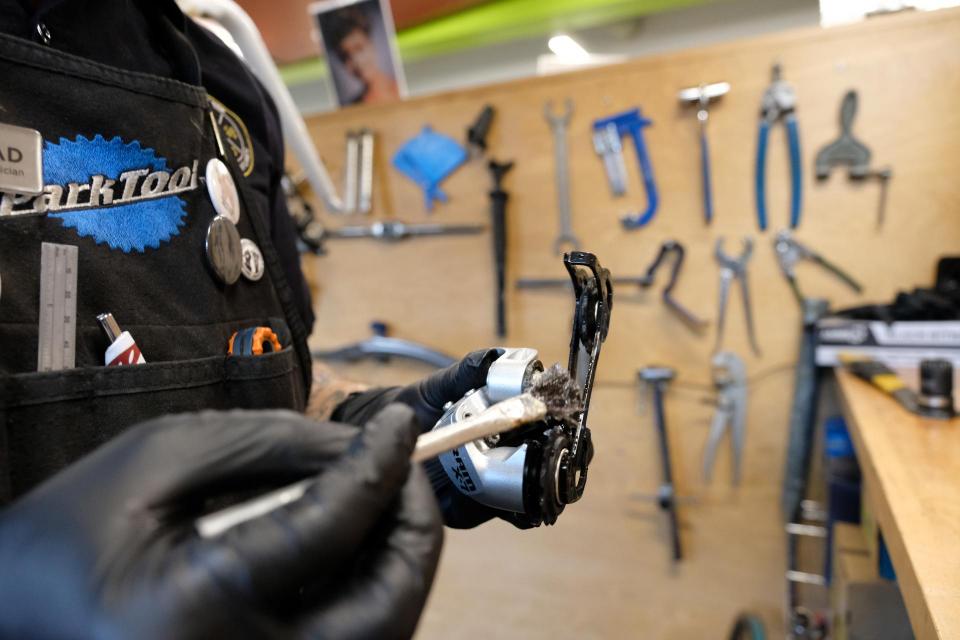 At Peak Adventures, we believe in empowering our customers with knowledge, because understanding one's own bike's needs is not just important, it's essential. Our hands-on classes and free clinics, guided by expert mechanics, ensure that you're never left in the dark when your bike squeaks or rattles. After all, the more you know, the better you ride.
And that's not all. Peak Adventures is all about community. With guided rides, educational classes, and clinics, there's always something happening here. Whether you're a bike enthusiast or just a curious novice, Peak Adventures is your hub for everything bicycle.
So, the next time you're looking for a friendly bike shop in East Sacramento with a delightful array of retail offerings and exceptional services, remember to pedal your way to Peak Adventures Bike Shop, just a quick detour from the American River Bike Trail at Guy West Bridge. We see customers from Midtown, Downtown, Land Park, Oak Park, River Park, Tahoe Park, Carmichael, Rancho Cordova, and even as far as Davis, Folsom, and Roseville. With free 30-minute parking nearby, it couldn't be easier.
What's more, we operate on a first-come, first-serve policy and boast reasonable turnaround times. So, why wait when you can ride?
Come over and check us out. Peak Adventures Bike Shop, where affordability meets quality, and biking adventures begin!