Our high elements and obstacles are designed to challenge individuals and teams on our team building programs. Our high elements require a harness and a rope safety system. This is not a comprehensive list but gives you an idea of some of the high and climbing elements we have at the Challenge Center.
Multiline
Traverse this challenging element with a series of hanging ropes. Watch out, the tight rope under your feet moves more than you'd think!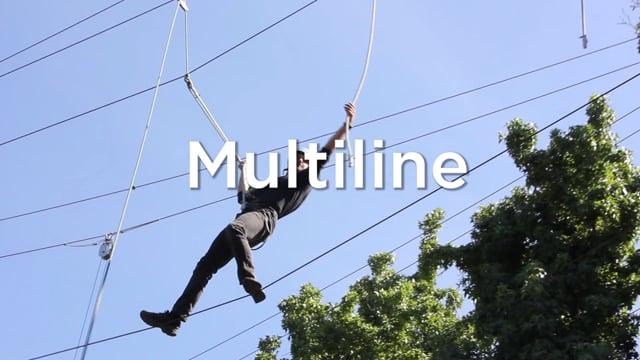 Up & Over Wall
Work as a team to scale this 14-foot wall!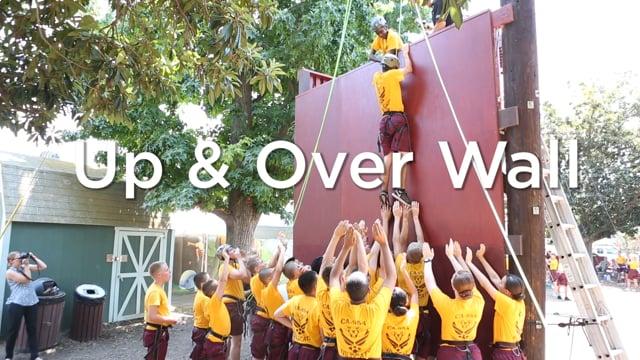 Climbing Wall
The Climbing Wall is located on our 40ft Climbing Tower. We have two rock-climbing walls that can accommodate four climbers at a time!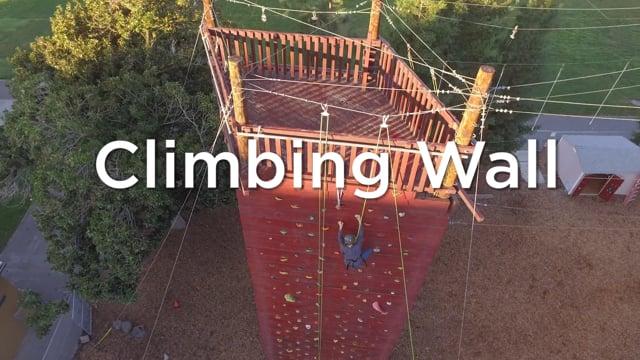 The Dive
The Dive is one of our most well-known elements. Climbers climb up a tree then leap off of a platform where they can either enjoy the ride and swing down, or attempt to grab a trapeze bar.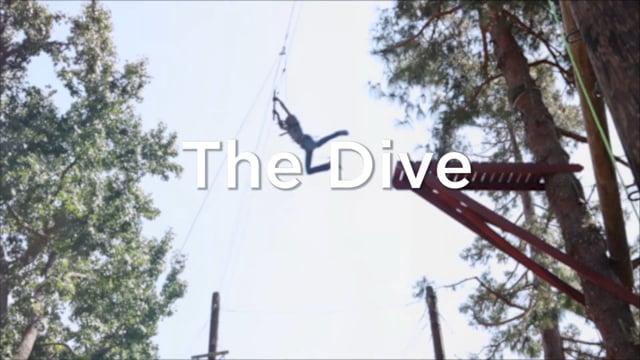 Dangle Duo
up a series of logs that get further apart as you go up. This is a great teamwork challenge.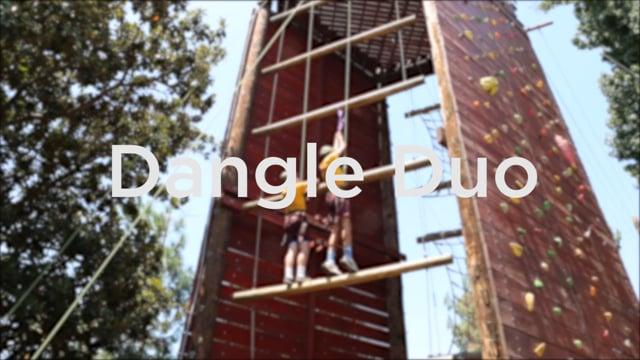 The Cargo Net
The cargo net on our 40ft Climbing Tower is great for challenging yourself physically and feeling like a pirate!