VIRTUAL TEAM BUILDING IS HERE!
Designed for our new virtual world, our fun team building and team bonding programs will bring your group together to stay connected and engaged.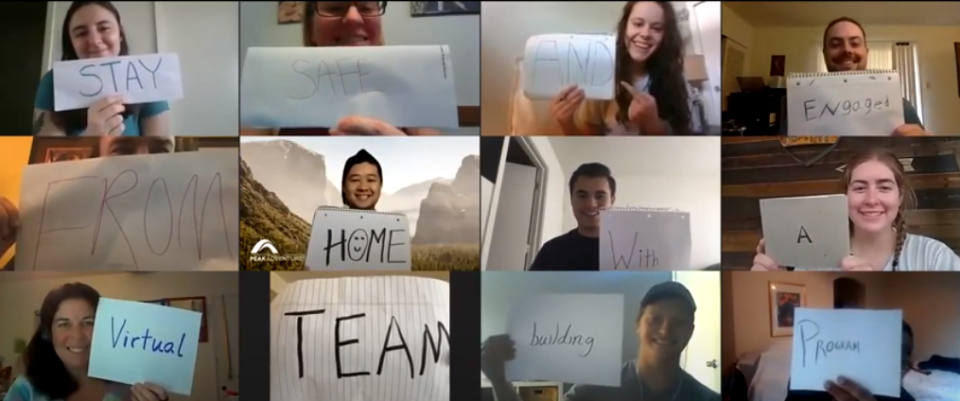 We have been getting overwhelming / positive feedback after today's team building session! Everyone we have talked to throughout the day had fun! YAY = Goal Achieved!!!!! We want to have you back in the Spring. Please pass along to everyone – greatly enjoyed!

Anita K.
Offerings

IceBreakers & Team Bonding

Take your meeting to the next level! If you are looking to step up your next meeting we are available to provide quick, facilitated team bonding programs that include exercises to introduce members of a group to one another and start them off interacting as a team. These quick programs are intended as a simple, efficient, and fun experience for the group's first meeting or as an intro to your next team meeting.

| | |
| --- | --- |
| Sac State 15 min | FREE! |
| Sac State 30 min | $35 |
| Community & Corporate | Get a Quote! |

Two Hour Programs

Our two-hour virtual team building programs include a variety of facilitated exercises designed to improve morale, personal development, and communication skills to help your team work together and stay motivated.