Plan Adventure In 8 Steps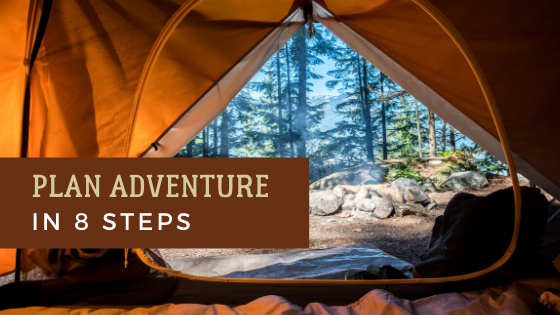 Travel planning is about crafting an experience for you and your companions. Proper planning can go a long way in ensuring your trip is memorable for all the right reasons! Currently, we still recommend staying close to home but as travel restrictions are slowly lifting, now is the perfect time to plan a future getaway. Use this short guide as a starting point to plan an unforgettable adventure and avoid a travel nightmare.
1. Location (s)
Decisions can be hard, but knowing the experience you want makes it easier. If you're stuck on choosing the right destination, ask yourself:
Why am I taking this trip?
You could be going solo in search of downtime and relaxation. If so, a mountain or beach expedition might be the right fit. Looking to explore with friends? Consider a road trip!
What experiences am I looking to get out of this?
Sometimes starting at step 2 makes more sense. Choose a location based on the activity the group wants to do.
How do I want to remember this trip?
What do you want to remember? Time with friends or family? Exploring a new area? Trying a new sport?
Tip: If you're traveling with children and want it to be educational in some way, then search for age-appropriate museums or family-friendly trails by visiting the National Park Service. Use google maps to plan your route if you will visit multiple locations on a road trip.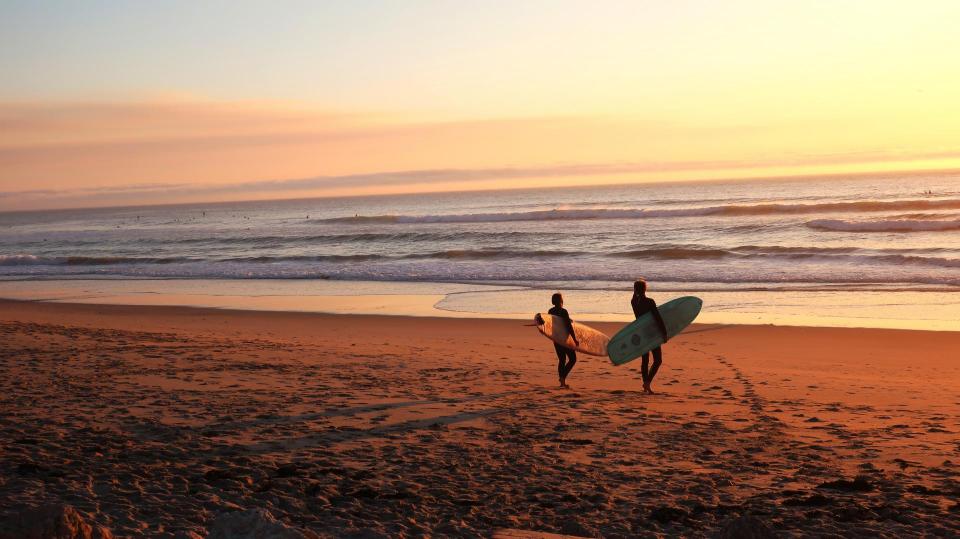 2. Decide on activities
Any adventure should be equal parts fun and relaxing, so don't be afraid to expand your activity list beyond pool parties and pillow fights. Sometimes this step can come before step 1 if you are planning an activity-specific trip like a climbing, backpacking, or surf trip. When planning, consider these tips:
Get spontaneous by asking locals, or hotel workers, for interesting places worth checking out. This way you can spend time sightseeing, soaking up the culture, and getting to know local customs.
Gather friends and create a list of "must-do" activities together by using websites like Trip Advisor.
Be careful not to over-plan so you can stay flexible with your time.
Use a google sheet to collaborate on ideas and plans, then narrow down to the "must-do" activities.
When choosing activities consider your budget and opt for free or low-cost activities. Usually, activities like hiking, cycling, and backpacking tend to be an affordable and rewarding way to explore a new area!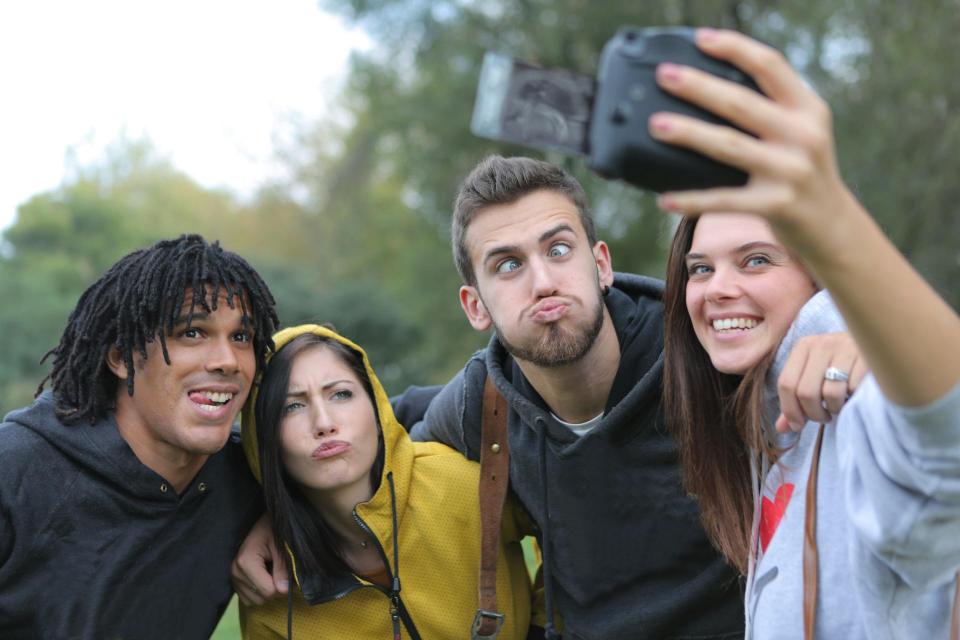 3. The crew
Are you looking for a lone wolf or a wolfpack experience?
Be sure your travel interest and style line up before committing. The larger your group, the more time you're going to spend waiting on everybody to get ready. So thin your squad for a lean, mean trip team! Additionally, always communicate and share opinions on trip decisions; but have an open mind when things don't go as planned.
Solo travel is a great way to get introspective and meet new friends. Traveling alone can be dangerous so always use good judgment and do research before embarking on an adventure alone.
4. Reservations and Permits
Always do research and follow local laws and regulations. Nothing is worse than having your trip canceled or worse end up in jail because you were unknowingly illegally camping. For campsites, especially in peak season, a reservation may be required. Reservations can be done through Reserve California. You should check if other permits, such as boating, fire, or fishing are mandatory as well. Some reservations, like camping in Yosemite, can be very hard to come by and require booking 6 months in advance.
5. Gear
For trips like backpacking or camping, create a list of items you have versus the things you need. If you're unsure what you need, reach out to us, we're always willing to help! We also have a plethora of gear available for rent at reasonable prices. You can also visit REI for their Expert Advice webpage for checklists, suggestions, and other tips. If you are struggling to find gear for a trip, most rental shops are reopening. Renting gear is a great way to test the waters on a new activity before investing in expensive gear!
We rent gear to Sac State students and the public! Check to see if our rental program is open before your next trip.
6. Food
Always, always, always discuss food before going on a trip. Avoid unneeded tension over eating at restaurants vs cooking your own food by discussing it before you head out. If traveling as a group cooking a shared meal will save cost and make for less dishes. If you are camping remember to bring more food than you think you will need, extra snacks never hurt! For backpacking, the food you bring should be lightweight, ready to eat, and contain high levels of nutrition.
For breakfast, try having instant oatmeal with dried fruits and nuts
For lunch, try pouches of chicken, tuna, and salmon for making trailside sandwiches and wraps
For dinner, I recommend Backpacker's Pantry to anyone in search of tasty meals with high calories and protein in a compact pouch
Check out our recipe for Dutch Oven Chili
7. Staying Entertained
Specifically for road trips, it's not only about the destination but about the journey too.
See more by making some tourist pitstops along the way and make a map plan with ease by using apps such as RoadTrippers.
If you want to get off your device and interact face to face with your friends, a classic card deck can keep a group entertained for hours! check out these games you can play with a standard card deck.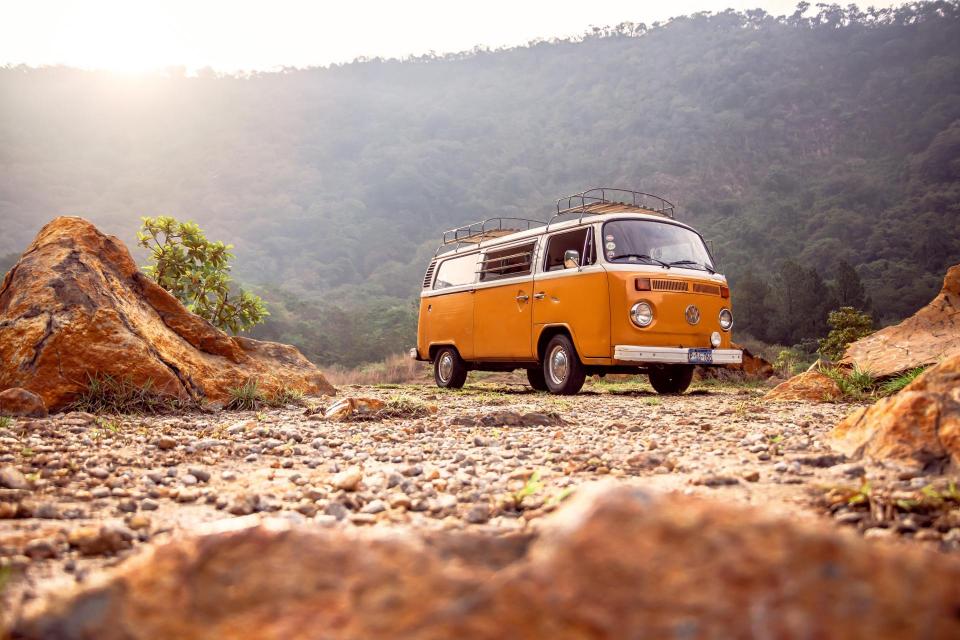 8. Other Travel Tips
Flights - Flexibility will save you money here. Rates vary depending on the day of the week and increase if you wait till the last minute. If you are willing to fly early in the morning or late at night, those flights are typically cheapest. Consider using Hopper or Google Flights, these apps search multiple sites for you to save time and money. Also, we recommend getting flight insurance to avoid losing out on money if your trip has to be canceled or postponed – However, be sure to read the fine print if you can get a refund.
Rentals – Rentals offer a kitchen which helps saves money if you won't be eating out often. Personally, I search using Airbnb and Vrbo. If you're using these, be sure to always read the most recent reviews since these are more accurate.
Roadtrips – Be sure to have your vehicle inspected and have an oil change before any long road trip. Let the mechanic know you are going on a road trip and they will inspect the key areas. You can also consider renting a car or camper van!
We hope this guide helps you plan your next adventure! If you need extra help or advice, reach out. We are always happy to help give suggestions and advice.