Sustainable & Eco-friendly Camping Gear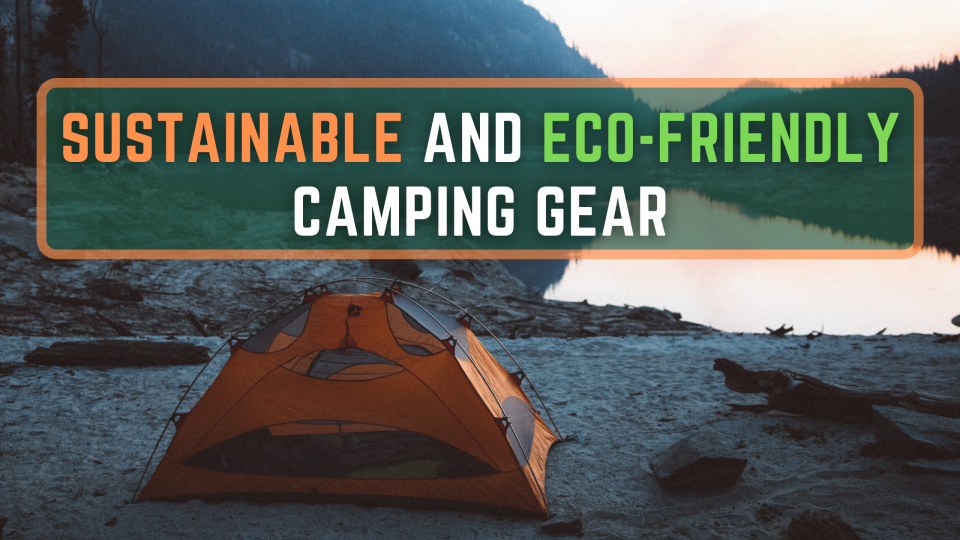 Why do we go camping? Is it to get away from our modern priorities? Maybe some of us are seeking adventure? Or maybe a few of us just want to see a cool tree and call it day! For whatever reason, it's important we try to limit the footprint of our activities to help preserve and protect nature for the future. Choosing the right kind of gear is a great place to start.
This quick guide covers a few ways you can limit your impact on the environment when camping:
Rent Gear – Not sure if camping is for you? Renting gear can save money and limit consumption!
Purchase Used Gear – Ok, you've gone camping and it was fun! you want to go every now and then, consider used gear.
Purchase High-Quality Gear – You LOVE camping! You've been camping multiple times and plan to go a lot, consider investing in long-lasting equipment with great warranties.
Ethically Sourced Adventure Foods - There's a lot more than trail-mix.
Consider your Cooking Equipment – From purchase to disposal, your actions can make a difference!
Rent Gear
Renting gear is an environmentally conscious way to get into outdoor recreation since you are utilizing gear that has already been manufactured. Buying new gear does come at a cost to the environment since manufacturers will need to replenish their stock, meaning that more resources will need to be extracted from the earth. Renting gear is a great way to save money for those who may want to dip their toes into new outdoor activities. If you arent sure camping is for you – we strongly encourage renting or borrowing what you can!
Even if you are experienced, renting can make sense. Sometimes too much gear can cause all sorts of clutter at home, so why not rent instead of buy? Renting is an awesome way to try out the gear before you buy, and you never have to worry about storage.
Here at Peak Adventures, we offer rentals for many activities including camping, snow sports, and mountain biking. If you live too far to rent from Peak Adventures, online alternatives exist. Arrive Outdoors is an online rental service where you receive your rentals in the mail. One downside to this is you will have to wait a bit longer to receive your rental gear than an in-person establishment.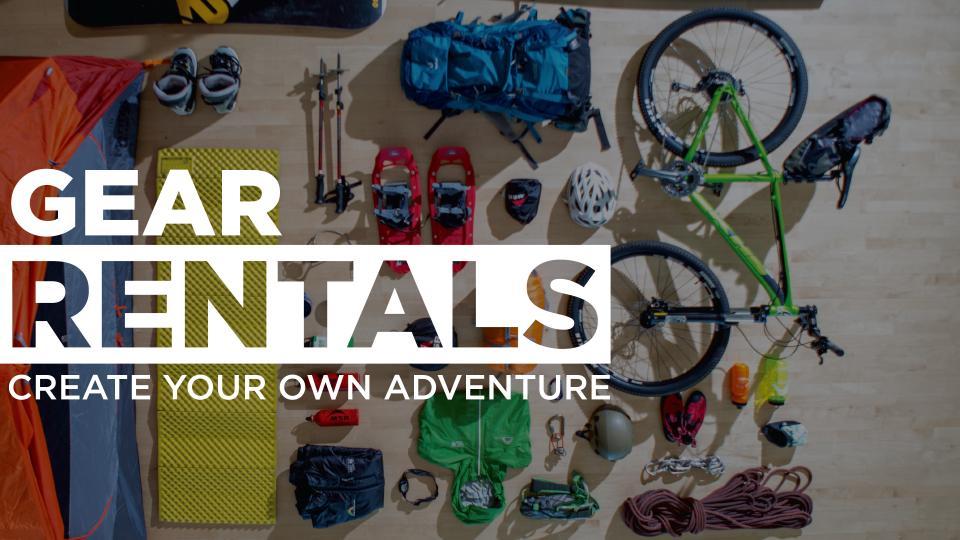 Purchase Used Gear
Buying used gear is a great way to prevent equipment from ending up in the landfill. Camping gear is made up of a variety of materials to improve durability and reduce weight, which makes it difficult to recycle. Companies such as REI and Patagonia take special care to repair any used gear they sell so that it feels like new for the next owner. It is also a better way to get higher-end gear for a much lower price.
REI hosts the Garage Sale, a service that is exclusive to co-op members. This is an in-person event that REI holds outside their stores. Members get access to used and returned clothing and gear for a nice discount. Not a member? You can purchase a lifetime membership on their website, and a large portion of the proceeds goes towards environmental stewardship. As a member, you also have access to REI's gear trade-in service, where you can turn in old gear in exchange for REI gift cards. Now that's an amazing way to keep old gear out of the garbage.
If the membership is not for you, REI also sports the good & used catalog on their website. Since the garage sale is temporarily closed due to Covid-19, this online catalog is a great alternative. You might not find the same deals as the Garage Sale, though this is a much more accessible way to buy used gear.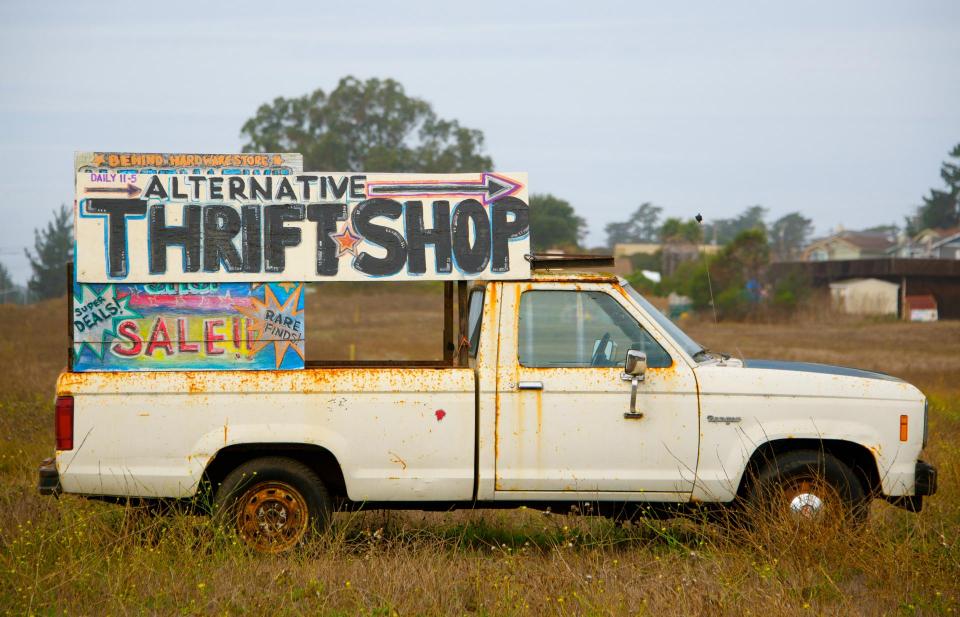 Here at Peak Adventures, we host intermittently used gear sales when we retire rental equipment. Sign up for our newsletter to be notified about used gear sales.
Check out the annual Sac State Ski & Snowboard club ski and snowboard swap to find a great deal on winter goodies.
As always, there are garage sales, craigslist, offer up, eBay, and you'd be surprised at what you can find at thrift stores if you look hard enough!
Purchase High-Quality Gear
Buying high-quality products may ensure that you will get more longevity out of an item, especially if the company offers a great warranty. Buying outdoor gear can easily get expensive and it can become tempting to buy some cheap off-brand equipment. It is important to do research on brands to make sure your new equipment will last you a reasonable amount of time.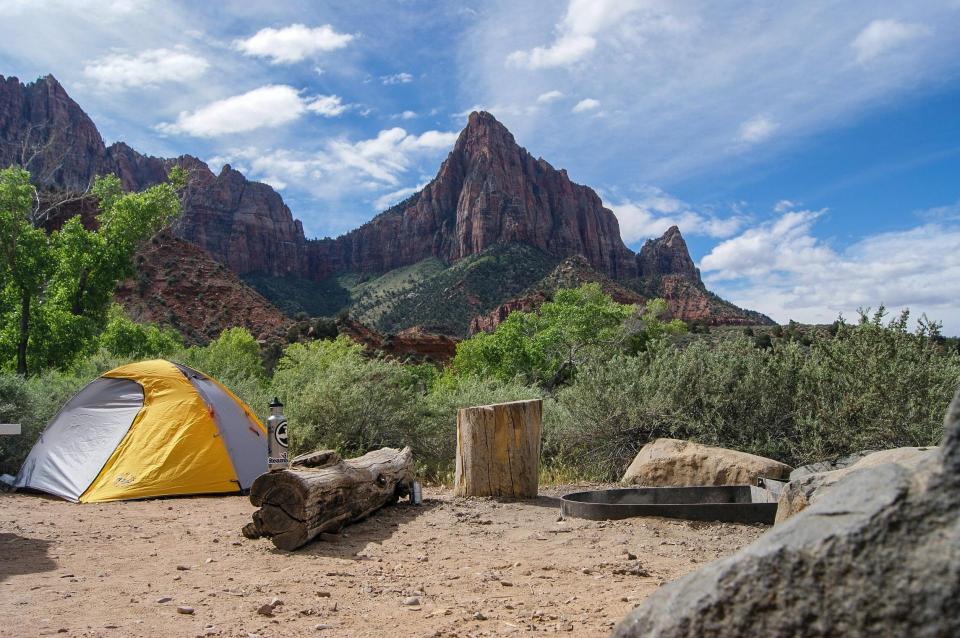 Buying cheap may mean that it could break, and now you might have to spend more on repairs or a new product. If it isn't within your budget to buy high-quality gear, maybe save and rent gear in the meantime. Not only will you find that your gear lasts a lot longer, but you will be reducing your impact by keeping broken gear out of the landfill.
Here are some companies we recommend with great warranties:
Osprey: Any damage, whether it was purchased in 1974 or yesterday.
Black Diamond Apparel: No charge. No fine print. No debate. Guaranteed.
Jansport: Anything wrong, they'll repair, replace, or refund for life.
Outdoor Research: The brand calls it the "Infinite Guarantee."
L.L. Bean: If you're ever unsatisfied, they give your money back.
Ethically Sourced Adventure Foods
Getting the calories you need is essential for outdoor activities, and Patagonia Provisions is an amazing brand that ethically sources its food. Patagonia is more widely known for its top-of-the-line outdoor clothing, and now the company is taking on the food industry. Patagonia Provisions sources its food from companies that use eco-friendly agricultural and fishing methods. Provisions are also shelf-stable, so they can be taken on backpacking trips or be stored in a pantry.
For fish enthusiasts, Provisions offers Sockeye and Salmon. Fish are caught with methods that lead to far less by-catch than conventional fishing methods. Patagonia also ensures that its sources are abiding by the strict WildLife Fish Conservancy guidelines.
Jerky, a common staple in the outdoor world is another product that has been addressed by Patagonia. Jerky sold by Patagonia is sourced from grass fed bison. The bison are kept in a low stress environment and are free to graze, unlike most conventional farms. These bison are also being utilized by restoring the natural grasses of the great plains, which require the hooves of bison to spread seeds.
One major reason Patagonia Provisions is such an important brand is due to its crystal clear transparency. The website contains blogs and even short documentaries for how they source all of their food items. They are also transparent on areas where they fall short, such as their packaging. Currently, the company relies on single-use plastic to keep their food shelf-stable, a decision that they state is temporary. However, they have also stated that they are pouring profits into developing shelf-stable compostable packaging.
Consider your Cooking Equipment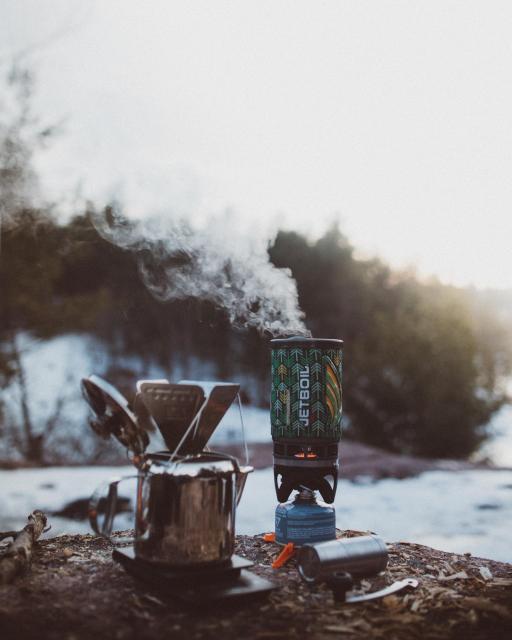 Now that you have all that ethically sourced grub, you'll need a reliable way of heating it up. If you are thinking of ditching gas canisters, the SoloStove may be a great alternative. The SoloStove is a small stove that lets you burn sticks. It's designed to concentrate the heat so you can easily boil water or cook dinner. One of the downfalls of cooking on flame is that wind can easily create issues, but the SoloStove has a wind resistant design. You'll also never have to worry about recycling those butane canisters again. For the techies out there, you could also upgrade to a BioLite, a device similar to the SoloStove, but has the added feature of converting heat into electricity so you can charge your devices.
If you still prefer to use gas canisters, or have old ones laying around, consider finding a proper means of recycling. Many recycling plants will refuse to take cans that aren't punctured, so good thing Jetboil created the Crunchit. This little tool allows the user to easily puncture an empty gas canister so that it can be recycled. Make sure to follow the safety guidelines carefully. And if you are looking for a place to recycle your canisters, use earth911.com to find plants near you. Type in your zip code, enter in "steel" and you should find a list of viable plants. Regardless, It is recommended to call the recycling plant ahead of time to make sure they accept steel gas canisters.
Final Thoughts
Whether you choose to rent, buy used, or just take good care of the gear you already own, you will help make a difference. The outdoors is what brings this community together, so carefully choosing your gear can help you show appreciation for the natural world.