This day camp for middle school aged campers is a great way to unplug and explore! Let your camper try climbing at the Challenge Center, stand up paddle boarding, outdoor rock climbing, hiking, cave exploring, and whitewater rafting! With daily drop-off and pick-up at the Sacramento State campus, finding adventure is easy.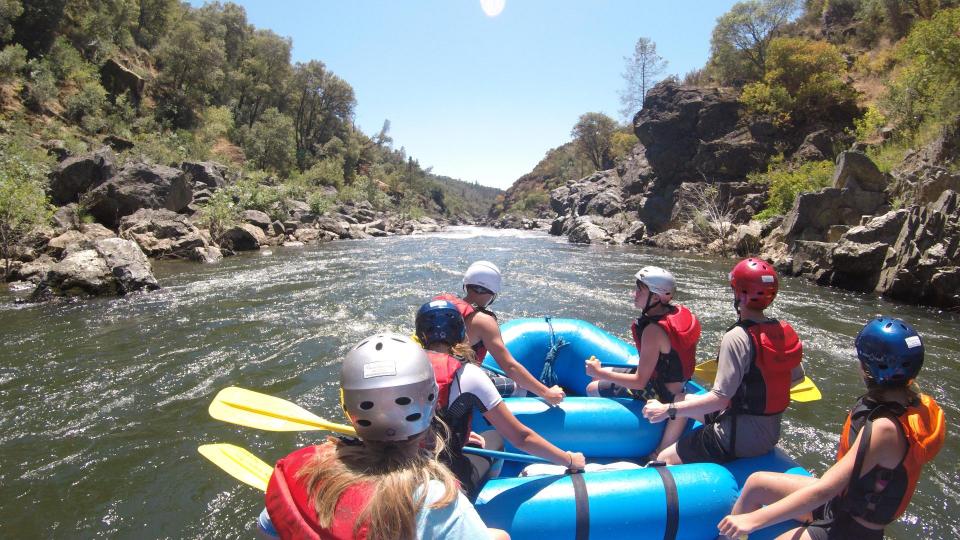 activities
Campers will have the opportunity to learn new activities with instruction from our dedicated and qualified staff. Your camper will make new friends, learn new skills, make life-long memories, and boost their adventure confidence!
Weekly Adventure Schedule
Monday: Climbing at the Challenge Center ropes course
Tuesday: Stand Up Paddle Boarding
Wednesday: Outdoor Rock Climbing
Thursday: Cave Exploring
Friday: Whitewater Rafting
Weekly schedules and locations are subject to change due to weather conditions.
Includes
Camp includes daily transportation to activity location, instruction from knowledgeable camp staff, permits, and technical equipment.
Have Questions? Join a summer camp Q&A session!
Session 1: Wednesday, April 13 | 6:00p – 6:30p
Session 2: Thursday, May 12 | 6:00p – 6:30p
2022 Camp dates
| | |
| --- | --- |
| Week 2 | 6/20/2022 – 6/24/2022 (FULL) |
| Week 3 | 6/27/2022 – 7/1/2022 (FULL) |
| Week 5 | 7/18/2022 – 7/22/2022 (FULL) |
| Week 7 | 8/1/2022 – 8/5/2022 (FULL) |
Join the waitlist or check out our Overnight Camps!
Tuition
| | |
| --- | --- |
| Sac State Affiliate | $540 |
| General Public | $600 |
*A Sac State Affiliate is a current Sac State student, staff, or faculty member.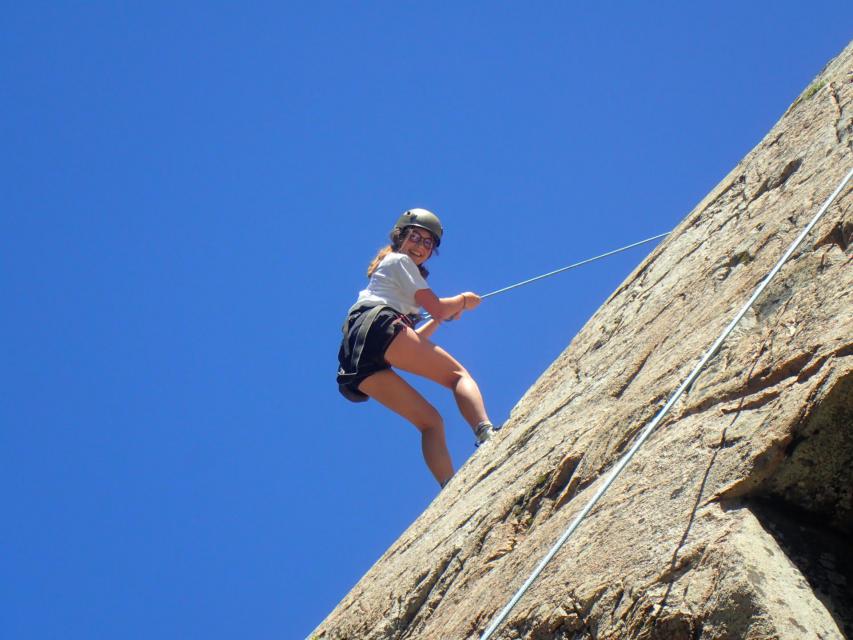 Frequently Asked Questions
When does camp begin/end?
Explorer Camp activities begin at 8:00am each day and end at 5:00pm. We are unable to allow early pick-ups because we cannot guarantee when campers will return from their daily off campus activities.
Where do I drop off/pick up my child?
Daily camp drop-off and pick-up is at Peak Adventures. We're located at Sac State, find us here.
What if my child is close to the age range?
Campers must be 12-13 years old by the first day of camp. If your child does not meet that requirement, please check out our Green & Gold or our Overnight Camps for other age ranges.
What does my child need to bring to camp?
Daily item checklists will be sent to registered campers the week prior to camp.
We suggest packing the following items each day:
Lunch
No jeans
Sunglasses
Shorts
Sweatshirt
Tennis shoes
Sunscreen
Lip balm
Towel
Day pack
Water bottle
Hat or visor
Snacks
T-shirt
Additional Information
A minimum deposit of 50% per child, per camp is required for all registrations (non-refundable). Full payment is due 14 days prior to camp start.
Camps must have a minimum of eight campers for the program to run. No guarantees. You will receive a full refund for any canceled camps.
Call us at (916) 278-6321 for more information.